A - Apple
B - Bed!
C - Cage
D - Doggy
E - Eggs
F - Foosball table
G - Grater
H - Heater
I - Idiot (my sister) :D bahah.
J - Jam
K - Kraft Dinner
L - Lamp
M - Movies
N - Nintendo 64
O - ???
P - Printer
Q - ???
R - Receipt
S - Sega!
T - Telemophone
U - Umbrella
V - Videogames
W - Washer
X - Xbox!! :D
Y - Yo-Yo
Z - Zebra Jacket (Kims) hahaha.
That's it :D
Yesterday night was friggen great though. Consisted of me and Kim searching youtube for all the boy band's of the 90s hahaha. Ohhh how I wish that phase would come back, boy bands were the quite possibly the best thing since sliced bread.
So i figured i'd share them with you all :D Since I know once I do 99% of you are gonna wanna listen to one of their songs hahah. Which would be why I have a new song on my page!
Souldecision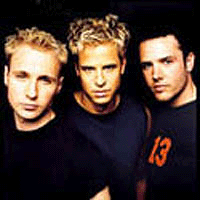 LFO
BACKSTREET BOYS :D
NSYNC
Dream Street (Guess who the blonde on the top left is :D hahaha)
5ive
98 Degrees (Nick is too freaking buff for my liking)
O-TOWN! (Awee, great band. Jacob was the cutest thing of life)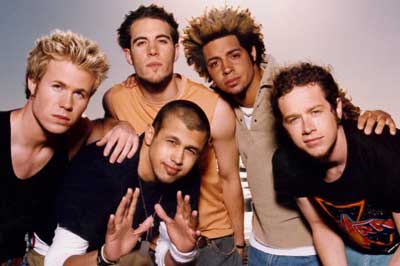 Crazy Town
2gether (CHYEAAHH!!)
B2K (Bump bump bump! :D)
Westlife (for all you Brits :D)
NKOTB
Can anyone think of anyone else? Cause I swear we were sat there looking up boy bands for a couple hours. Ohhh the good times of the 90s :D
And just to top it off, if you want your day to be COMPLETELY fulfilled..I suggest watching this.